When is the best time to sell my Greenville SC home? Why?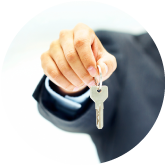 Greenville SC Real Estate News and Trends
Many of our home sellers ask us "when is the best time of the year to sell a home". We would have to look at the historical data to answer the question. Yesterday was a hot summer day and the temperature in Greenville SC reached 93 degrees as a high. Home Inventory is also high with 3793 active units (today 7-22-2019) and 1552 homes are currently under contract (contingency contract status). June was a great month for home sales with 1394 units closed compared to 1339 units closed in June of 2018. May was also a fantastic sales month with 1469 units closed compared to 1365 in 2018.
Just looking at the numbers we would have to conclude that the summer months are the best time to sell a home specifically May through August. What drives summertime sales? Many factors would need to be considered including school schedules, summer break for the kiddos, and working around the holidays.
The full list of Greenville SC Sales Numbers are below.
March 2018- 1179 homes (units) sold
April 2018- 1110
May 2018- 1365
June 2018- 1339
July 2018- 1245
August 2018- 1310
September 2018- 1014
October 2018- 1057
November 2018- 1021
December 2018- 956
Jan 2019- 623
Feb 2019- 957
March 2019- 1172
April 2019- 1281
May 2019- 1469
June 2019- 1394 homes sold
The Best Greenville SC Real Estate Search